The Export to Excel feature allows you to upload your List view as a Microsoft Excel file (.xlsx). Use this option if you want to analyze the display data in Excel. You must configure the functionality using a control that exists when the view is designed, and then configure a rule Execute a method on the view.
Add a Button Toolbar control in the view you want to export.

Modify the name and text in the control properties, then select the Document Excel

Configuration de la règle côté K2 lors du clique sur le bouton, la règle utilisée est :Execute a method on the View action

Configure the method as follows. The configuration exports all pages when you click on the button. See Rules, Events and Actions for more information on configuring the input properties of this method.

Row Limit allows you to specify the number of lines to be printed in the Excel file.
All Pages allows you to specify whether you want to print all pages or not (in the case of paginated views.

Once the configuration is complete, you can test by clicking on the Excel button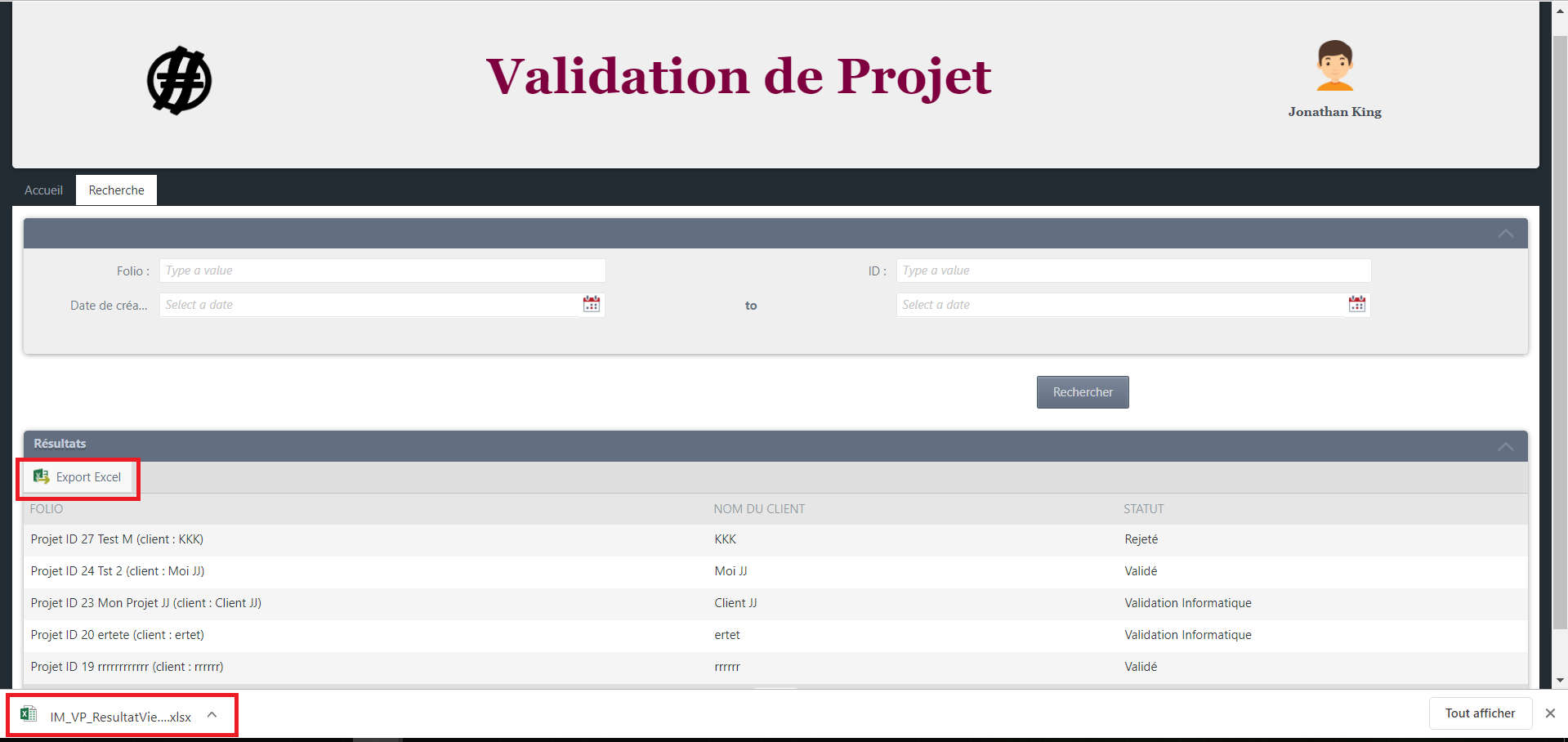 For more details, refer to the K2 documentation: www.help.k2.com
That's it, it's your turn!